Payments Made Easy
Payments are made easy with GOtv Self Service. You can pay for your subscription or help others pay for their GOtv subscription.
Experience MyGOtv App
One App for Everything!
Manage your GOtv account at your fingertips with the GOtv App.
Make payments, check your balance, change your GOtv package, fix errors, and even rent a movie without any hassle!
Manage your account ANYWHERE, ANYTIME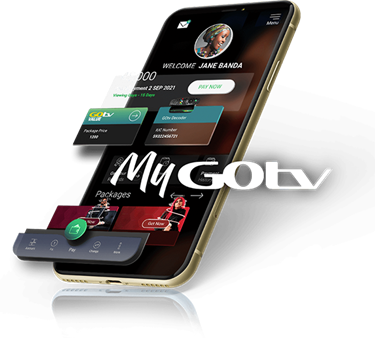 TAKE CONTROL!
Manage your GOtv account Fast, Simple and Convenient - just the way it's supposed to be!
It's your ACCOUNT on your TERMS
You can use GOtv Self Service from your cellphone, tablet or desktop computer to clear error messages, update your details and manage payments conveniently.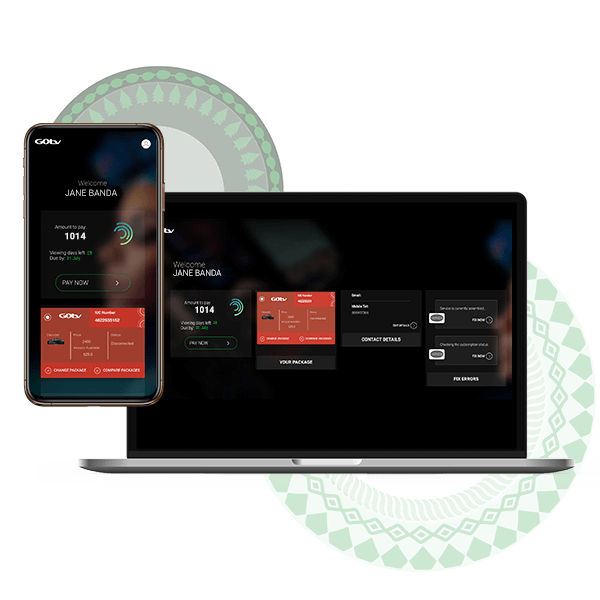 Dial **142*6688*1#  on your cellphone
Convenience means managing your GOtv account in the palm of your hand. With USSD you can check what you owe, clear error codes, view your last four transactions, transfer funds between your accounts and reconnect packages.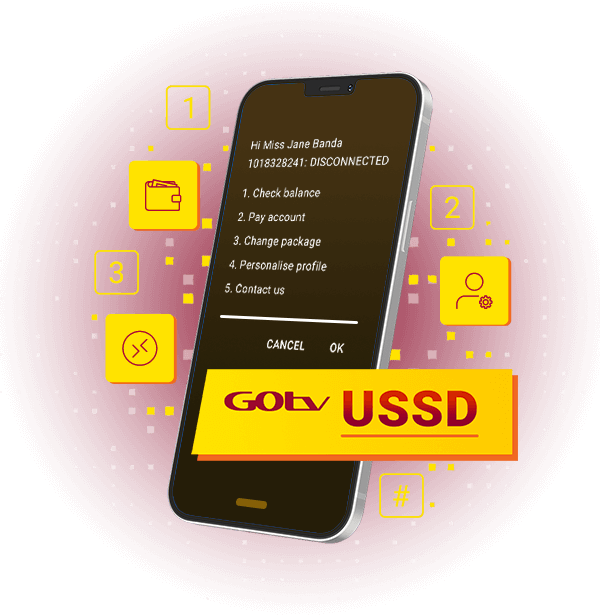 Other Payment Options
BANK WINDHOEK Cell phone banking
Online payments don't exist for your country yet, but we are working hard to bring it to you soon.
BANK WINDHOEK Cell phone banking