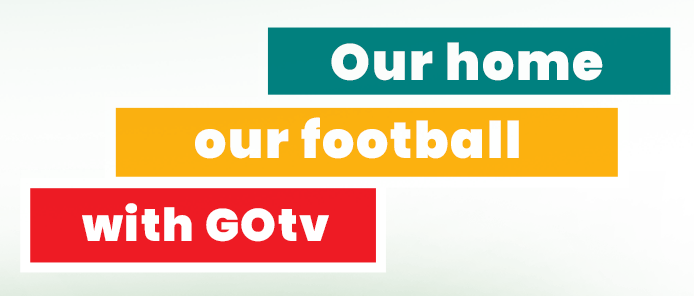 Stay connected to all di beta beta action for dis New Football Season ontop GOtv
What's Hot on GOtv This Month
Get GOtv & checkout what's HOT! Catch the latest TV shows, TV guide, sports, news and movies, all on GOtv.
Self Service
Take control of your account, reconnect, activate your account, check installers, change package and MORE
You may also be interested in?
The very best in entertainment on GOtv Max
Packages
GOtv offers a wide range of packages to suit you and your whole family's viewing needs. Reconnect & upgrade your packages now to get exciting offers.
Whats Hot
Discover new blockbusters & must-see TV shows, selected to keep you glued to your screen
Get more with GOtv
GOtv offers a wide range of packages to suit you and your whole family's viewing needs
Latest News
Get the latest local and international news, features and keep updated with what's hot and trending