Additional Payment Methods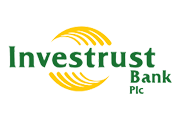 You need a copy of your National Registration Card. On the welcome screen for Investrust Bank - enter username and password. Select pay GOtv. Use your IUC number as reference.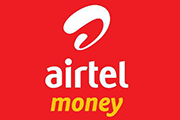 The Customer needs a copy of National Registration Card. Dial*778#. Select Pay Bill. Enter pin. Pay DStv/GOtv. Enter amount. Enter account number.

*424#
Enter pin
optional portal.
Select option 4 or 5.
Select 1(settle Bill)

Dial *303#
Select Pay Bill.
Choose either GOTV or DSTV.
Enter account/smart card number
Enter bouquet package amount.
Enter pin and confirm.
You will receive a confirmation SMS of the completed transaction

Menu
Kazang Payment
Select DSTV/GOTV
Select Pay DStv/GOtv
Enter account number
confirm invoice Period
confirm transaction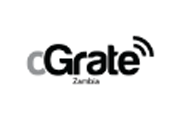 *543#
Enter:pin
Enter:please choose option number 1.
Select:Sell voucher
Select:Option one
Select:Option 5 or 6
bouquet option

steps the customers follow when making bill payment on IZB mobile banking platform:-
1. Customer login with user number and pin
2. Customer select bill payment from the main menu
3. Sub menu with DStv and other service will be displayed and the then customer select service he/she wants to pay for from the menu
4. When the customer chooses DStv or GOtv , the bouquet list appears from where he/she selects the desired option.
5. The amounts to pay appear either for one month or the whole year and the customer has the option to chose either.
6. Then the customer is requested to enter the DStv or GOtv account number
7. The customer then has to confirm the transaction by keying in his/her mobile banking pin
The transaction is then completed when the bank account is debited and the confirmation of the transaction is received through SMS if the customer is registered for SMS.

Dial *444#
Enter PIN
Select Option 6
Select Option 1
Select Option 1 for DSTV or 2 for GOTV
Enter Customer number/Smart Card/ IUC number
Select 1 to pay for your subscription
Enter amount due
Enter Ngwee
Enter 0 to confirm

Dial *120*321# and select the green/dial button on your cellphone.You will receive a Welcome to Cellphone Banking message. Select Reply/Answer.Key in your 5-digit Cellphone Banking PIN selected at registration. ...Choose Prepaid..Choose Pay TV.Select DStv or BoxOffice and follow the easy prompts.