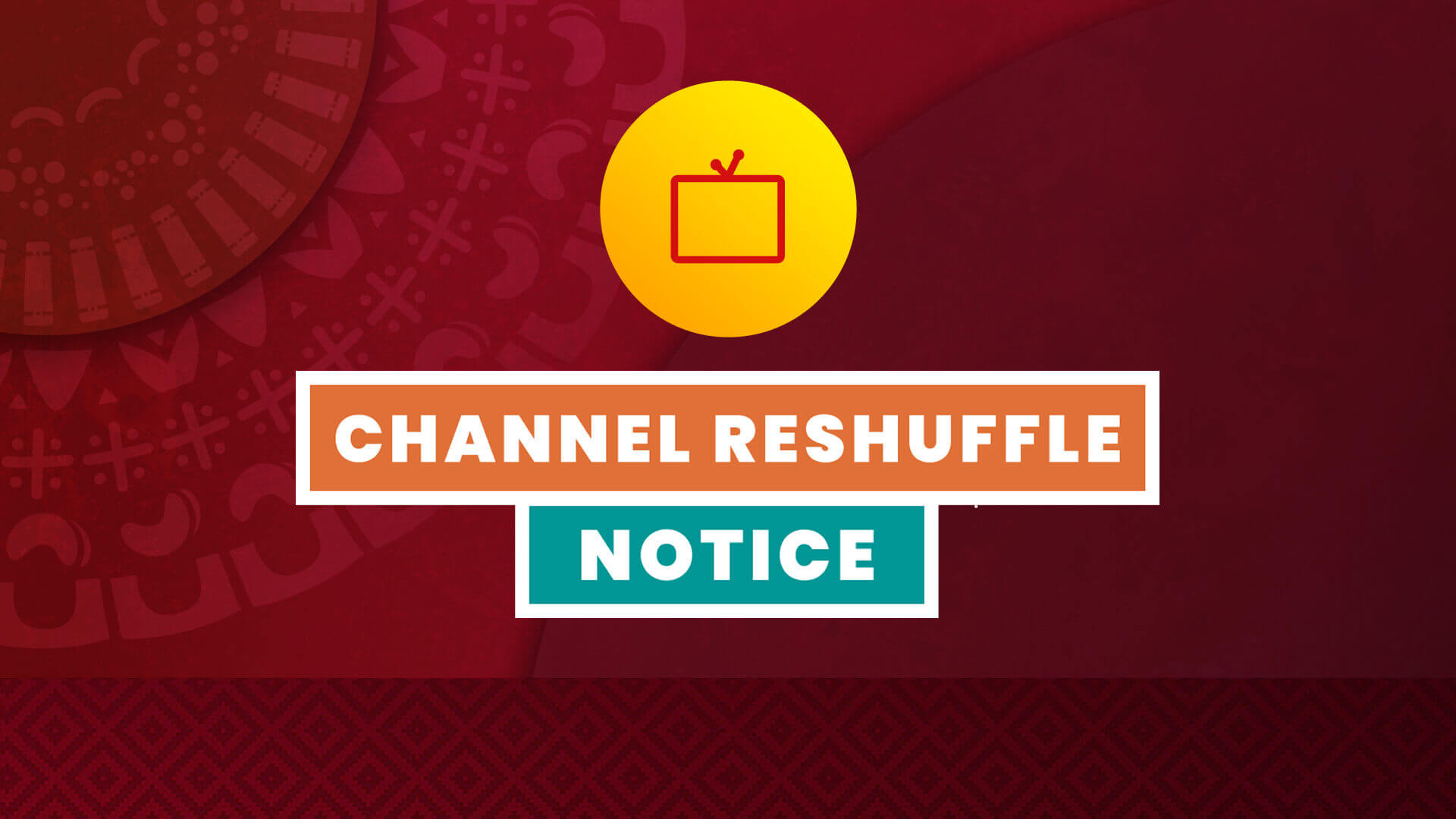 DTT Channel Reshuffle
Background
MultiChoice Africa from time to time reviews the channels available on our GOtv platform which may result in the restructure of channels. For this reason, we will be conducting channel changes from the 15th until the 16th of July 2021 to ensure improved efficiency and to free up slots to add more channels in future. - Normal viewing will not be affected however customers will need to allow decoders to scan for changes to take effect.
FAQs
1. When will the channel reshuffle take place?
The reshuffle will start at 12:00AM CAT on Thursday 15th of July and will end at 03:00AM CAT and will commence again on Friday 16th July 2021 at 12:00AM until 03:00AM CAT in order to reduce the impact on customer's viewing pleasure.
2. Which markets are impacted?
The reshuffle will impact GOtv customers in Mozambique, Namibia, Ghana, Kenya, Nigeria, Malawi, Zambia, Uganda on both days and the impact varies in terms of services that will be missing on the day.
3. What services will be affected during the upgrade?
Channels will be missing from the service list and customers may get an E37 error message or a blank screen when attempting to tune to these channels. Therefore, customers are advised to rescan their decoders as soon as they are prompted to and allow the decoders to reboot for the changes to take effect.
4. How will this system upgrade affect me, as a customer?
The customer's normal viewing will not be impacted; however, customers are advised to do the following: - Option 1: Reboot the decoder from the power, and thereafter the customers must accept the option to scan the network on boot up. Option 2: Press Menu button on the remote control, Select Advanced Options, Select Installation and then Automatic Scan by pressing OK button Note: If for some reason the decoder doesn't recover with the options above, please repeat Option 2 and instead of selecting "Automatic Scan", select "Reset" which allow the customer to go through First Time Installation (FTI), and scan all networks from scratch.  
5. Do you know that your reshuffle is affecting me as a customer as I'm not able to view any content, so why are you still doing the reshuffle?
We apologise for the inconvenience during the upgrades. Please be assured that we put our customers at the heart of everything we do, your normal viewing will not be affected. The channel reshuffles are necessary as it will improve our channel efficiency and to free up slots to add more channels in future.
Ends.